There's no denying that living with arthritis can certainly be a major challenge. Yet, for those suffering from rheumatoid arthritis, this is a daily challenge that has to be met if we are going to continue living life.
Unfortunately, living with arthritis also means some things that used to be taken for granted are harder now. As if there wasn't enough pain in our daily life!
The good news is that there has also been plenty of creativity from companies or individuals who understand the challenges that individuals with arthritis or other inflammation ailments that cause chronic pain have on a day-to-day basis.
While very few of us look forward to the daily soreness, stiffness, or pain that comes with arthritis, it is good to know that there are purses, wallets, backpacks, and travel bags that are all designed for chronic pain sufferers in mind.
What to Look For In an Arthritis-Friendly Purse
When you're looking for a purse for yourself or for a loved one with arthritis, there are certain things to keep in mind.
One is weight.
While it can seem like a great idea to have a large purse with plenty of storage space, more weight is more pressure on the joints, forces a harder grip, and can cause arthritis flare-ups.
Because of this, it's important to know what you need. Going with light purses is a great idea, but if you need more ability to carry things, you should consider alternatives like crossbody bags or even backpacks.
Sometimes the solution is with another piece of equipment.
For example, if you need a wheeled walker, look for ones with a basket built-in. Then the purse can travel with you without putting any stress on your fingers, hands, or any joint in your arm affected by arthritis.
Reviews of the Best Purses for Arthritis
G4FREE Crossbody Sling Bag
It's no secret that the crossbody bag/purse design is a very popular solution to the issue of arthritis, chronic pain, and other related issues.
These allow for the easy carrying of multiple items while reducing the stress on individual joints in the body.
These are often some of the best options for finding a purse that will work for your needs and meet your challenges.
The G4FREE Crossbody Sling Bag is one of the best hands-off solutions that meet all of your needs.
It is stylish, designed to be extremely functional, and it manages to minimize the weight and any stress on the joints while remaining very stylish and pleasing to the eye.
That is a rare combination of positive traits, and yet all of them are together in this one very stylish and very useful purse.
There are plenty of easy-to-access pouches and large, easy-to-use zippers. You don't need a high level of finger dexterity to get the most out of this purse, which is a definite plus.
Add in the fact that these purses are extremely stylish and look good, and you can see why they are at the top of our list.
---
Baggallini Crossbody Hobo Bag
Despite the perhaps less-than-flattering name, the hobo bag is a crossbody purse that actually looks quite flattering while featuring the beauty of simplicity.
Simple but good-looking, the adjustable crossbody strap allows you to make adjustments for the perfect carry, while a large zipper gives the ability to close the purse while also making it easy to open.
With several credit card slots available, the inside is lightweight and open, allowing you plenty of carrying space.
The one downside is that these have enough space you could over-pack it, which, even with crossbody bags, is something you want to avoid, but as long as you don't hoard it up, this is a great option as a purse that, won't flare up your arthritis issues.
---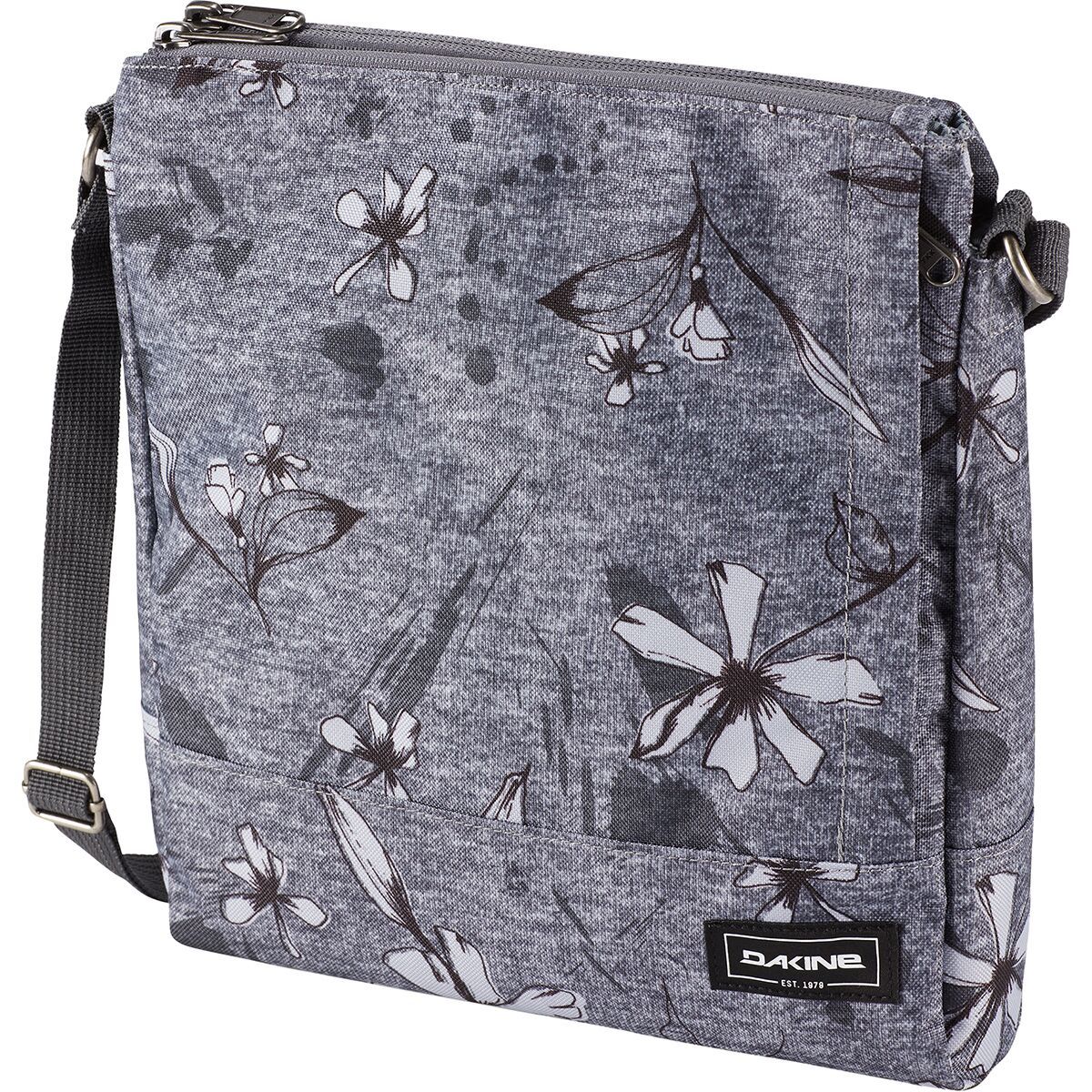 Dakine Jordy Slim Crossbody Bag
For those of us who have difficulty keeping ourselves from carrying too much in the purse, the Dakine Jordy slim crossbody bag is a great option. There is plenty of space in this durable bag that is built to hold up to outdoor conditions.
The crossbody bag makes it easier to keep weight off of joints that are most likely to flare up because of an ailment like arthritis, while the design gives enough space to carry what you need without allowing enough to get yourself into trouble with a higher bag.
Plenty of vertical space, and the compartments are well-designed to make things easy to grab a hold of. In other words, this is ideal to get around while keeping the chance of an arthritic flare-up at bay, especially by helping keep those of us in line who tend to pack a little too much in our purses daily basis.
---
Vera Bradley Lightweight Crossbody Purse
This bag is more of a conventional small purse, which focuses heavily on style while also taking advantage of the crossbody strap setup to ensure there isn't too much weight on the shoulders or the arms from carrying it conventionally.
Vera Bradley created this small purse – it is only 6 inches tall and less than 9 inches wid – but it is also incredibly stylish and lightweight.
This means less storage space than a large purse, but that's not necessarily bad. Especially when dealing with trying to avoid joint pain and arthritis flare-ups.
This is a great small purse that keeps the weight low and yet everything easily accessible, making it a great small purse for individuals suffering from arthritis.
It is also a brand that features a variety of colorful and eye-catching designs.
---
This classic large purse is a great option for people who love the look of leather, and this option is a great one.
Featuring three large exterior side pockets in addition to the main interior compartment, this is a purse that offers plenty of space with a traditional great look.
This one also features a crossbody design. Each zipper has a leather strap that is prettily knotted to make it incredibly easy to open each compartment, making everything more accessible even during major flare-ups. As of this writing, seven different color options will satisfy many aesthetic choices.
The only potential downside is that because of the sheer amount of storage space, it can be easy to put in too much weight and have that sneak up on you.
Bonus: Finders Key for Purses
While you are looking at purses that are arthritis-friendly, sometimes a little something extra can make all the difference.
One fantastic gift for an arthritis sufferer would be a purse key finder. There are several different types, but these attachments keep your keys in the same spot in the purse in an easy-to-grab location near the top.
Last updated on 06/09/2023 8:00 am
For many people digging through a purse and pulling out the keys is like trying to win at the claw machine at an arcade. It's possible, but it's often frustration that you can do without.
When gifts like that are combined with an excellent purse may seem like small things, but when combined, they create an outstanding gift combo.
How to Reduce Shoulder Pain from Carrying a Purse
Healthline offers the following tips on reducing your shoulder pain from carrying a bag:
Lighten the load with a lighter purse or remove unneeded items.
Support the load better with a backpack or purses with wide straps.
Switch arms periodically.
Perform shoulder exercises to strengthen your neck, back, and shoulders.
Stretch, stretch, and then stretch some more.
Summary and Final Recommendations
There's no reason arthritis should shut down functionality or style. There are plenty of great purses out there, and this list will give you plenty of options to find the one right for you!
When looking for the best purse for arthritis, think about weight distribution.
Look for purses that have thick wide straps that spread the weight out across a larger area. That's why cross-body bags and backpacks are common choices.
Don't forget to keep your purse light and not overpack it too!
What other ways have you used to reduce the pain of carrying a purse? Please share your ideas in the comments below.